1 May 2020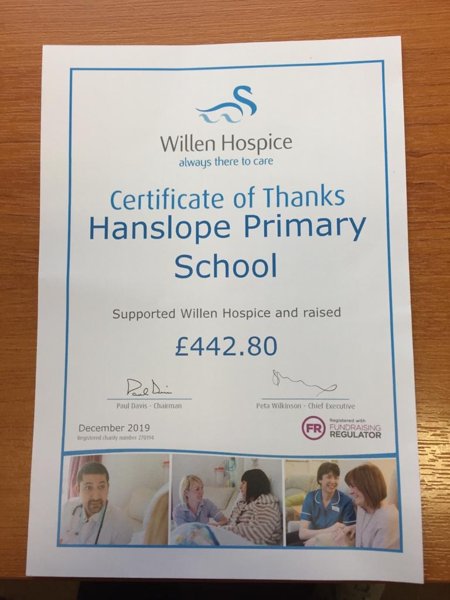 We received confirmation today that the money raised by our school choir by taking part in a carol concert in the church in December has been received.
The choir decided that they would send their share of the proceeds to Willen Hospice. This amounted to £442.80
So a huge well done to the choir for taking part, to Mrs Lawrence for leading the choir and of course to all the parents who attended the concert.