3 April 2020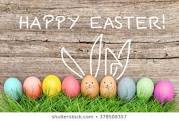 We hope that you are all safe and looking forward to a little break from all the home learning we know you are doing.
Parent mails have been sent out in the last few days updating home learning ideas for after Easter and explaining how these will be communicated to you after the holidays. Copies of these can be found in the children section of this website under each year group.
Letters from Mr Fensham Brown can be found in the Letters home section.
Happy Easter and Best Wishes.
From
All the staff at Hanslope School